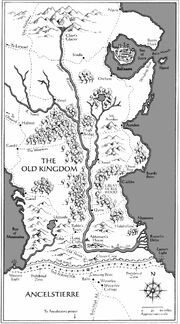 The Old Kingdom, or Abhorsen in North America, is a fantasy series written by Australian author Garth Nix. It originated in 1995 with the novel Sabriel, and continued in the novels Lirael (2001) and Abhorsen (2003). Beyond this "main trilogy," the series has continued with the prequel novels Clariel: The Lost Abhorsen (2014) and Terciel & Elinor (2021), as well as the sequel novel Goldenhand (2016) and the novellas "Nicholas Sayre and The Creature in the Case" (2005) and "To Hold the Bridge" (2010).
In Australia, an omnibus edition comprising three novels and one novella was titled The Old Kingdom Chronicles. Omnibus editions in the U.S. have been titled The Abhorsen Trilogy (2003) and The Abhorsen Chronicles (2009).
This is the wiki about the Old Kingdom series that anyone can edit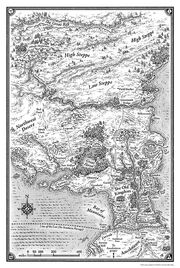 261 articles since 18th April 2009
This Wiki contains Spoilers! Read the books first. They are awesome!
Tumblr collection of Old Kingdom fanart North of the Wall
| | |
| --- | --- |
| Novels & Short Stories (in internal chronological order) | World |
What's new on Old Kingdom Wiki
May 27, 2014
Making organization and navigation more use friendly. What's the use of an awesome wiki full of increasingly comprehensive content about the Old Kingdom world if you can't find anything without searching through everything?
Example text
Helping out
To write a new article, just click here!
Not sure where to start?
Adding content
* Every wiki has two list of articles that need help called "Stubs" and "Wanted Articles". Don't be shy, get in there!!
Talk and more...
Check out the community portal to see what the community is working on, to give feedback or just to say hi.
Or head on over to the forums and coordinate with the community on editing, projects, and more.
Sabriel is the first book of Garth Nix's Old Kingdom series, first published in 1995. It details the story of its eponymous heroine, Sabriel, a young woman who is heir to magical powers in the Old Kingdom. Sabriel must face various dangers to rescue her father, and ultimately, the kingdom from a powerful enemy.
For more about Featured Articles and how to nominate pages go to here.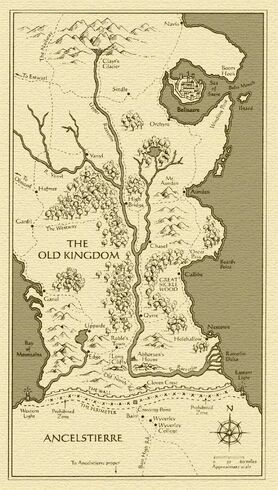 For more about Featured Media and how to nominate pages go to here.